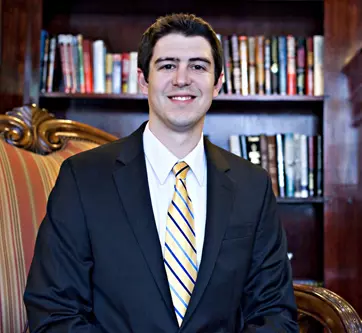 Jason Wyatt, D.C.
Hi, I'm Jason Wyatt. I'm a fan of my profession, because I love helping people. My main goal is to relieve chronic pain and help people live a normal life.
I love spending time with my friends and family, as well as enjoying fishing, hunting and golf.
/** * Block Name: About Chiropractor block */ ?>
About Jason Wyatt, D.C.
My approach to chiropractic care is holistic and personalized. I believe in taking the time to listen to my patients and understand their unique needs and concerns. My focus is on providing personalized care that addresses the root cause of my patient's pain and discomfort. I use a variety of chiropractic techniques, including spinal adjustments, soft tissue therapies, and exercise rehabilitation, to help my patients achieve optimal health and wellness.
Education
UNDERGRAD:

University of North Texas & Tyler Junior College.

PROFESSIONAL:

Parker College of Chiropractic.

DEGREES:

Doctor of Chiropractic, Associates Degree in Art.
Work & Mission
PREVIOUS WORK EXPERIENCE:

Parker College of Chiropractic Dallas Clinic, Independent Contractor.

MISSION:

Helping anyone who is seeking a higher level of wellness and health, including but not limited to patients with chronic low back pain, headaches, neck and shoulder pain, sports injuries, pregnant women and children.
Reviews
Google Reviews
Read more review
Lisa Lagasse
The Carrollton injury rehab and Chiropractic Clinic helped me a great deal with my three-month-long process after a motor vehicle accident. I will gladly go to them again if it is necessary
Lisa Lagasse
The Carrollton injury rehab and Chiropractic Clinic helped me a great deal with my three-month-long process after a motor vehicle accident. I will gladly go to them again if it is necessary