Each year, out of the more than 225 million American drivers on the road, more than six million will be involved in automobile accidents. In Texas, a staggering 249,241 people were injured in car crashes in 2018 alone. While "fender benders" with superficial damage do occur, many drivers and passengers are left with serious injuries and medical complications as a result, even if the accident doesn't look serious at a glance. From musculoskeletal complications to regaining mobility and pain-free movement, recovery from a car accident can take both a physical and financial toll.
The Role of Insurance in Car Accident Recovery
Automobile insurance covers a variety of scenarios in a collision, from damage caused by one driver to another's property to the physical safety of the driver and passengers in either car. Unfortunately, because fault typically needs to be established before the financial wheels can move, car accident victims often have to wait for compensation. This waiting exacerbates injuries, making them linger even longer, become more painful, or even turn into a lifetime condition. Insurance companies need to make sure they're paying the correct amount to the correct party, but this delay can cause detrimental effects for decades. So what should you do if you're worried about car accidents in Texas?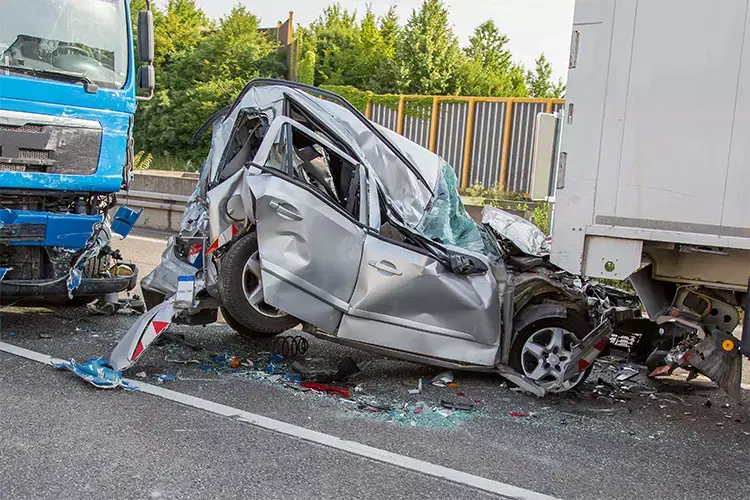 Personal Injury Protection (PIP)
While traditional auto insurance of all varieties (collision, comprehensive, and so on) frequently requires a fault determination to "kick in," PIP isn't bound by those same rules. When a driver carries personal injury protection, they can expect to start treatment for their injuries immediately, ensuring faster relief and a better chance at a lasting recovery.
For example, when you're covered by PIP insurance, you'll be able to start treatment at one of All Injury Rehab's Texas rehabilitation clinics quickly or even immediately. Our dedicated team of chiropractors and independent medical providers will exam you and determine the need for x-rays and any advanced imaging your condition requires. We even offer free claims assistance to make the paperwork as painless as we aim to make your physical rehabilitation.
Beyond the Bumper: PIP Helps
In addition to your rehabilitation treatment after a car collision, personal injury protection helps you heal by taking away stress, time, and "red tape" as well. These can frequently tangle up payouts from traditional auto insurance, requiring phone tag with agents, gathering police reports, and fighting with bureaucracy, using energy that should be going towards your recovery.
Car accidents are difficult and painful enough – you owe yourself the peace of mind and the ability to get post-car-accident medical care when you need it, not weeks and months in the future. Damaged parts, personal belongings, and even entire cars can be replaced, but the body you're in right now can't be fixed with a dent puller or a tow truck. Don't let authorizations and forms keep you from feeling healthy, strong, and ready to return to your life after a Texas car accident. Get the help you need with personal injury protection insurance and the caring medical team at All Injury Rehab.