Chiropractic for Work
Free Consultation
Injured on the Job?
All Injury Rehab & Chiropractic offers personalized, quality and cost effective Workers Compensation and Occupational Rehab Therapy services, from prevention and wellness to rehabilitation of injured workers with the goal of returning the employee to work. Our Dallas area locations can provide injury prevention education from back schools to cumulative trauma prevention or customized topics.
Our experienced, skilled Chiropractors can also provide on-site ergonomic assessments to assist with injury prevention, to develop pre-placement or post-offer functional tests, or to provide recommendations regarding reasonable accommodation for ADA compliance. Our work programs are designed to address the physical, psycho-social and cultural needs of the individual to achieve maximum independent functioning in a vocation.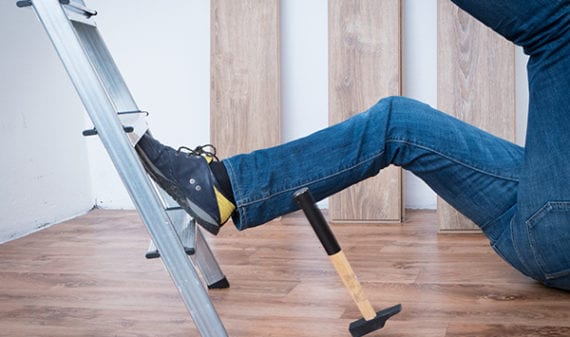 Our Professional Staff provides highly structured, goal oriented and individualized occupational rehab therapy programs to transition workers through the process from acute care to return-to-work.
Workers Compensation & Work Injury
Each of our six Dallas Area Chiropractic Clinics is staffed with occupational and physical rehab specialists who can work with the medical physician on specialized programs for the injured worker. Many of our rehab therapy and chiropractic specialists have completed advanced training in occupational topics such as ergonomics, functional capacity evaluations, and evaluation and treatment of the injured worker.
Work Hardening & Work Conditioning Programs
Work hardening & work conditioning are personalized return-to-work programs designed for each injured worker. Included in this program are an evaluation of each person's work environment, simulated work activities, and exercise and education, all focusing on the goal of returning employees to work.
Work Hardening & Occupational Therapy Rehabilitation
· Addresses physical, functional, behavioral, vocational needs within a multidisciplinary model.
· Requires Work Hardening examination and evaluation.
· Utilizes real or simulated work activities.
Provided in multi-hour sessions:
· 8 hours/day
· 5 days/week
· 8 weeks
Work Conditioning & Occupational Therapy Rehabilitation
· Addresses whether physical and functional needs may be provided by one discipline (single discipline model).
· Requires Work Conditioning examination and evaluation.
· Utilizes physical conditioning and functional activities related to work.
Provided in multi-hour sessions up to:
· 4 hours/day
· 5 days/week
· 8 weeks
Outcome Assessment
Outcome assessment is a systematic data collection designed to assess, at a minimum, achievement of goals and outcomes and program effectiveness and efficiency. Effectiveness is a measure of meeting established program goals and outcomes, including return-to-work. Efficiency reflects total cost and time utilized to achieve established goals and outcomes.
For more information visit: APTA