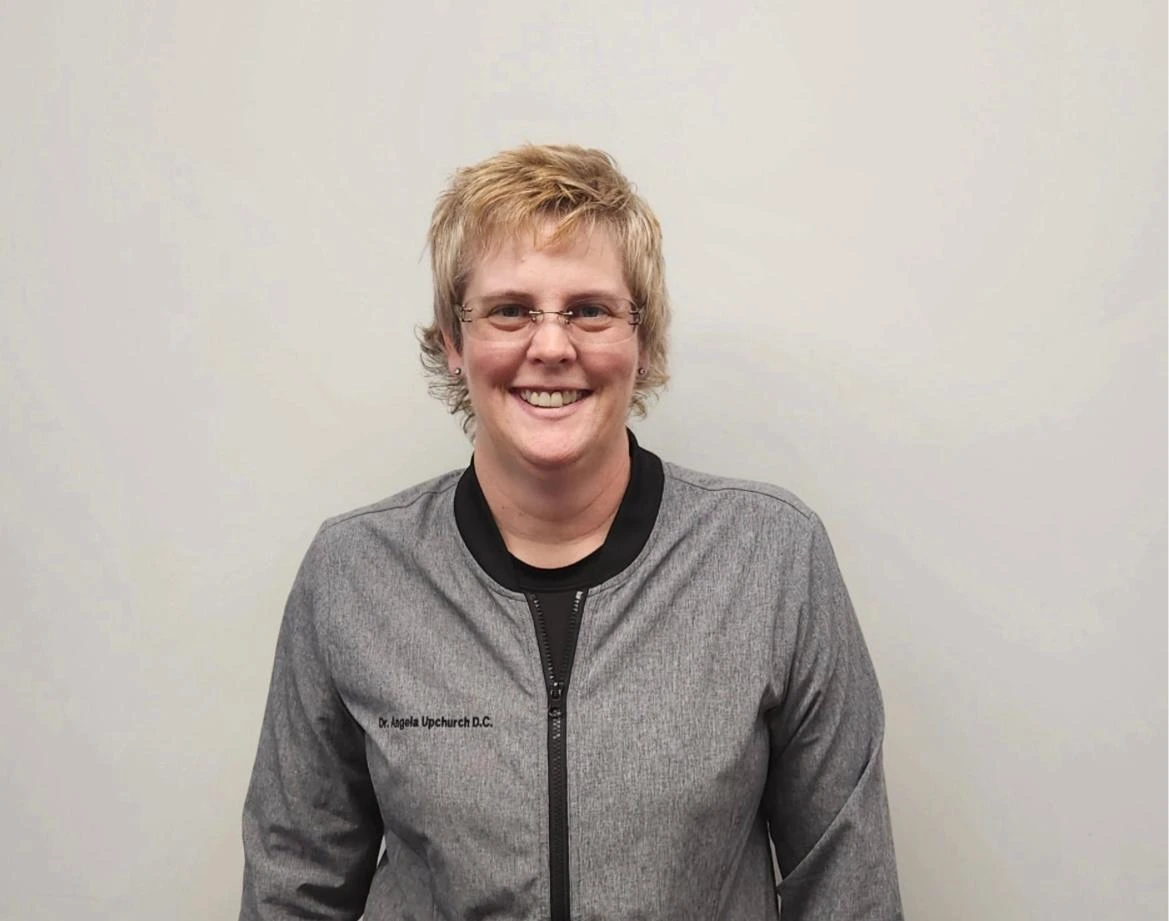 Angela Upchurch, D.C.
As a native Texan, I developed a passion for healthcare and the well-being of others at a young age. Growing up in Garland, Texas, I graduated from Lakeview Centennial High School before embarking on my academic and professional journey.
Driven by my desire to impact people's lives positively, I pursued a Doctorate at Parker University. During my time there, I had the honor of representing my institution in the Chiropractic Olympics, where my team and I achieved a bronze medal in basketball. This experience further solidified my commitment to excellence and teamwork.
With a burning passion for relieving the suffering of others, I am dedicated to providing personalized chiropractic care that not only addresses immediate pain but also empowers my patients to achieve lasting benefits. Through my expertise, compassion, and commitment to patient education, I aim to guide individuals toward improved health and a better quality of life.
/** * Block Name: About Chiropractor block */ ?>
About Angela Upchurch, D.C.
As a dedicated chiropractor, I am driven by a strong passion for making a positive impact on the lives of my patients. My name is Dr. Angela Upchurch, and I am committed to relieving suffering and promoting lasting benefits through chiropractic care. My mission is to educate and empower individuals on their journey to optimal health.
Education
UNDERGRAD:

Lakeview Centennial High School in Garland, TX, Texas Woman's University.

PROFESSIONAL:

Parker University, formerly Parker College of Chiropractic

DEGREES:

Bachelor's degree and Doctor of Chiropractic.

ACCOMPLISHMENTS:

Earned an award for the University for her work for the paper.
Work & Mission
PREVIOUS WORK EXPERIENCE:

Worked for the school newspaper as a reporter and technical editor.

MISSION:

My burning passion is to help relieve the suffering of others and help educate my patients in ways to not only relieve immediate pain but provide lasting benefits.