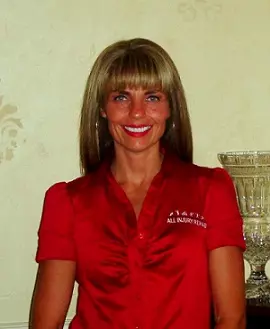 Samuela Bean, D.C.
Chiropractor
Hi, I'm Samuela Bean, a chiropractor at All Injury Rehab & Chiropractic Clinics. I have a passion for helping people recover from musculoskeletal injuries and promoting spinal health. I strongly believe in treating each patient as an individual, and I always take the time to listen to their concerns and understand their unique needs. My ultimate goal is to help my patients achieve long-term health and wellness, and I am committed to working with them every step of the way.
/** * Block Name: About Chiropractor block */ ?>
About Samuela Bean, D.C.
I am passionate about hiking, exploring new places, and spending time with my family and pets. I believe in a holistic approach to healthcare and strive to provide my patients with the best care possible through chiropractic adjustments and rehabilitative exercises.
Education
UNDERGRAD:

Dallas Baptist University

PROFESSIONAL:

Parker College of Chiropractic
Work & Mission
PREVIOUS WORK EXPERIENCE:

Advantage Chiropractic Clinic

MISSION:

My mission is to incorporate the principles of musculoskeletal care with those created by the medical profession and gradually change the public opinion of a modern chiropractor's abilities.