/** * Block Name: Content single post */ ?>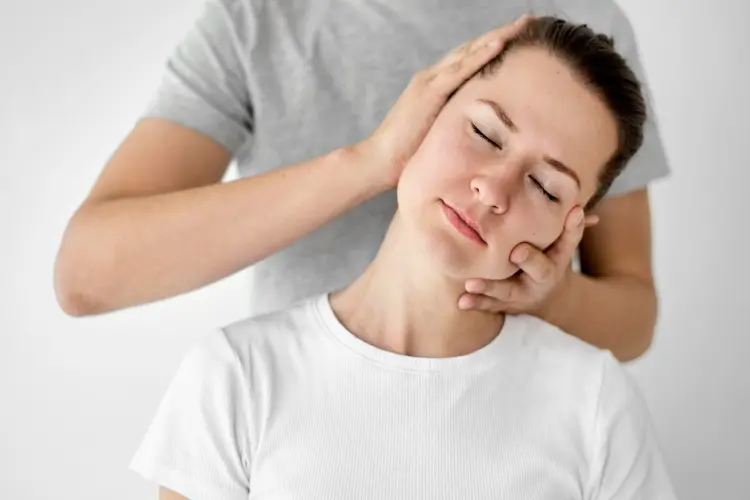 /** * Block Name: Content single post */ ?>
FAQ
How do you stop your neck from hurting when you breathe?
Try the following:u003cbru003e- Apply ice or heat to the affected areau003cbru003e- Perform gentle neck stretches or exercisesu003cbru003e- Avoid sleeping in awkward positionsu003cbru003e- Practice good postureu003cbru003e- Take over-the-counter pain medication
What are the red flags for neck pain?
Red flags for neck pain include:u003cbru003e- Sudden onset of severe painu003cbru003e- Pain that spreads to the arms or legsu003cbru003e- Numbness or weakness in the arms or legsu003cbru003e- Loss of coordination or balanceu003cbru003e- A headache that will not go away
Is neck pain a symptom of heart problems?
Neck pain is not a typical symptom of heart problems. But chest pain, shortness of breath, and sweating can be heart attack symptoms. If you experience these symptoms along with neck pain, seek medical attention immediately.
When should I go to the doctor for neck pain?
You should see a doctor for neck pain if:u003cbru003e- The pain does not improve within a few days with self-care.u003cbru003e- The pain is accompanied by numbness, weakness, or difficulty breathing.u003cbru003e- You have experienced neck pain or injury earlier.u003cbru003e- You have a medical condition that affects the neck, such as arthritis or a herniated disk