/** * Block Name: Content single post */ ?>
Choosing a good specialist can sometimes be challenging. To do it right, you will need some time and knowledge:
First of all, you need to make sure that the therapist has the appropriate education. It's okay to ask the specialist for a diploma at the first meeting. He is obliged to provide you with proof of education. The therapist's specialty and suitability for treating your case are also important. 

Experience is no less critical. The more experience a doctor has, the better specialist he can be. 

It is also essential to study the doctor's reviews. Check the Google reviews and local forums. 

The location of the clinic and the specialist's work schedule are no less important. If you don't want to spend hours on the way there and back, look for a specialist near you.
What else to look for in a chiropractor? Read this article.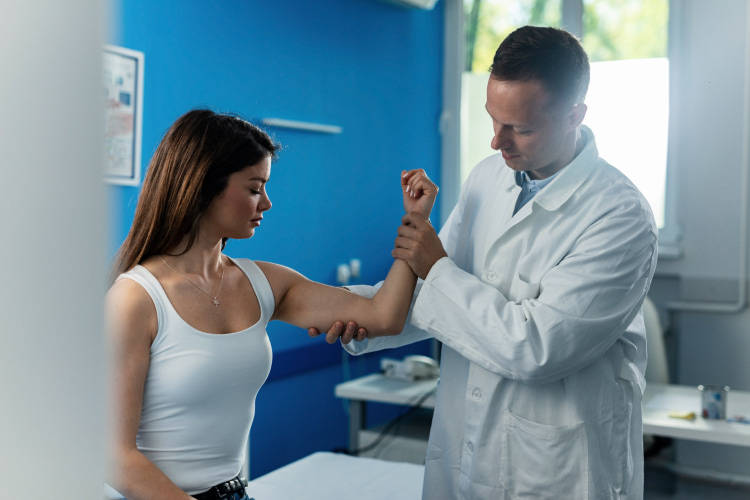 /** * Block Name: Content single post */ ?>
Factors to Consider When
Choosing a Chiropractor
When you are looking for manual therapy, the qualities of a chiropractor are crucial. Several factors should be considered in the decision-making process. Only you know what to look for in a chiropractor. It all depends on your needs. 
Before contacting a specialist, determine the goal. Finding the right specialist will be easier when you understand the result you are aiming for. It is also essential that the therapist suits you in terms of human qualities. If you seek long-term therapy, you should understand that you will spend a lot of time with this person. If you don't like the therapist, it's better to choose another doctor. No amount of education and experience will save you if you cannot build healthy communication.
In general, there are main points that should be paid attention to when choosing. They are presented below.
Qualifications and Credentials
Make sure the manual therapist is qualified. It is worth paying attention to the license to practice in your region. Look for a chiropractor with the necessary training from an accredited chiropractic college or university. Also, check if he has any specialized certifications. 
Experience
Consider the chiropractor's experience in treating the problem you seek help with. Ask how many years they have been practicing. It is also essential to determine the success rate in treating such cases. Experienced specialists often have a deeper understanding of different conditions. They can provide effective treatment for you. And it can be one of the good qualities of a chiropractor.
Treatment Techniques and Specializations
Chiropractors use different techniques and approaches to treatment. Explore the other treatment methods a therapist uses. After that, determine if they match your preferences and comfort level. Some standard techniques include spinal correction, soft tissue therapy, and rehabilitation exercises.
Also, some chiropractors specialize in certain areas. These can be sports injuries, prenatal care, or specific musculoskeletal system diseases. If you have a particular problem, you can see a specialist with experience in this area.
Patient Reviews and Recommendations
Look for reviews or testimonials from previous patients. This way, you can test their experience of working with a chiropractor. Online platforms like Google reviews or a chiropractor's website can also provide valuable information. However, keep in mind that individual experiences may vary. Check out a few thoughts to get a complete perspective.
Get recommendations from trusted sources. This could be your friends, family members, or healthcare professionals. Their personal experiences can help you in the process of what to look for in a chiropractor.
Communication and Personal Gut Feeling
It is essential to feel comfortable and open with your specialist. During your initial consultation, assess how well he listens to your concerns. Assess whether the doctor explains the treatment plan well and can answer questions. A good chiropractor should be attentive and sensitive. The specialist should establish a positive relationship with you. Also, trust your instincts. If you have doubts, explore other options.
Clinic Location and Availability
Consider the location and hours of operation of the chiropractic clinic. Choose a specialist whose office is conveniently located. It should also be easily accessible for regular visits. Make sure that the clinic works on a schedule that is convenient for you when choosing a chiropractor.
Insurance Coverage and Payment Options
If you have health insurance, confirm whether your plan covers manual therapy services. Ask about acceptable payment methods. Find out if there are commissions. Ask about the financial policy of the doctor.
Choose a manual therapist who will provide you with safe and effective care.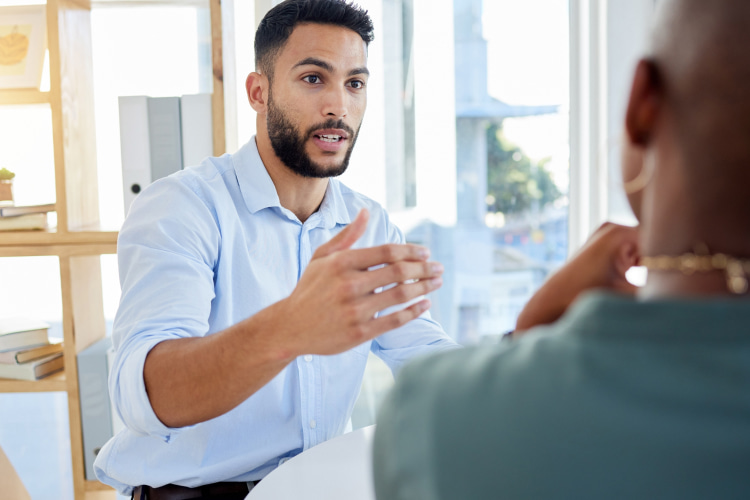 /** * Block Name: Content single post */ ?>
Questions to Ask When Evaluating a Chiropractor
When evaluating a specialist, it's essential to ask pertinent questions to gather relevant information. Here are a few questions that will help you determine the qualities of a chiropractor:
What is your experience in treating my specific condition or concern?
What techniques do you typically use, and how do they align with my preferences?
Can you provide any references or patient testimonials?
What is your approach to developing personalized treatment plans?
How many sessions or visits do you expect for my condition?
Are there any potential risks or side effects associated with the recommended treatments?
How do you measure progress and determine the effectiveness of treatments?
Do you offer any additional services or therapies that may complement chiropractic care?
What are the financial aspects of treatment, including insurance coverage and payment options?
Can you provide education or guidance on injury prevention and maintaining overall musculoskeletal health?
How accessible are you for appointments, and what is your policy for emergencies or after-hours care?
Are there any specific certifications or advanced training you have completed in your field?
What sets your practice apart from others in the area?
Asking these questions will help you better understand the chiropractor's expertise, treatment approach, and ability to meet your specific needs.
Only you know for sure what to look for in a chiropractor. The choice of a therapist is always very individual. Use the advice, but remember your feelings and expectations.
FAQ
Can chiropractors provide personalized treatment plans?
Yes. Professional chiropractors always develop individual treatment plans for their patients.
How can I assess the quality of a chiropractor's services?
Read reviews and testimonials, seek referrals, and consider their qualifications and experience.
What qualifications should I look for in a chiropractor?
Look for proper licensing, relevant education, and any specialized certifications or additional training.