/** * Block Name: Content single post */ ?>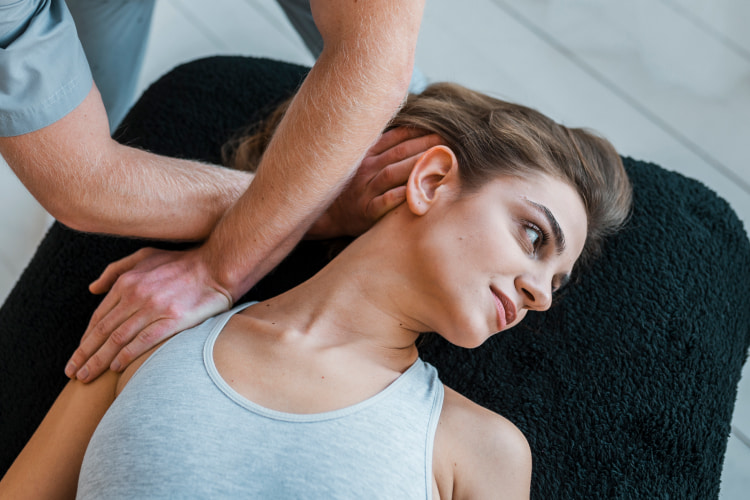 /** * Block Name: Content single post */ ?>
FAQ
Does whiplash show up on an MRI?
Whiplash after a car crash does not always show up on an MRI. It primarily detects abnormalities in the bone and soft tissue of the spinal cord. However, an MRI can detect certain types of injuries that may be present with whiplash. For example, herniated discs or ligament damage.
How do doctors check for whiplash?
Doctors typically diagnose whiplash by evaluating symptoms, physical examinations, and reviewing medical history. They may also order imaging tests like X-rays or MRIs. They can confirm the diagnosis or rule out other underlying conditions.
What not to do after whiplash?
After whiplash, it is important to avoid certain activities that can worsen the symptoms, such as heavy lifting or excessive physical activity. Patients should also avoid using a neck brace for extended periods without consulting a doctor, as it may lead to muscle stiffness and weakness.
How long does whiplash last after a car accident?
The duration of signs of whiplash can vary from person to person. But in most cases, they typically improve within a few weeks to several months. However, some people may experience chronic pain and other long-term symptoms.
How do I know if my whiplash is serious?
Do you have severe pain, limited range of motion, or headaches that won't go away? Then you should see a doctor as soon as possible. You can also experience numbness or tingling in your arms, hands, or fingers. It could be a sign of nerve damage and requires immediate medical attention.